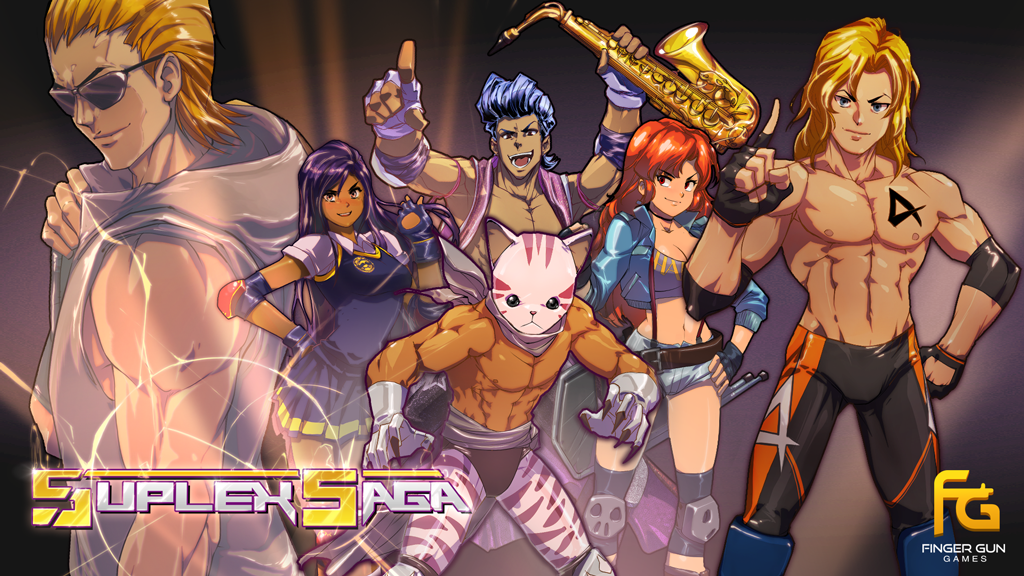 You will still be able to donate if you wish through the PayPal link above post Kickstarter. Make sure to include your name and email so we can know who the backer rewards are going to later. In addition, we have removed the limit from the $10 backer reward, so if you want the game, you only have to donate $10.
Please note that we will try to notify on the website when backer rewards are nearing their limits, but if there is any problems later, we will do our best to give a refund if you cannot receive a reward due to the limit being reached. Thank you!
Current Crowdfunding Funds Through PayPal:
$731

Backers: 12
Backer Reward Tiers
$10 or more
Fan Tier
Credits + preordering a copy of the game! Donating at minimum of this tier will also give you access to the Suplex Saga development forums. We will notify you when they are ready to launch.
$35 or more
Merchandise Tier
Credits + Preorder + Digital Wallpaper to make all your friends jealous!
$45 or more
Junior Tier
Credits + Preorder + Digital Wallpaper + a copy of the soundtrack that will rock your world!
$75 or more
Manager Tier
Junior tier + a Suplex Saga shirt to commemorate your support! If there is high demand, we will make an additional tier to purchase more!
$100 or more
Cruiserweight Tier
Everything from the junior tier + you get a special backer in-game color skin for each party member!
$200 or more
Heavyweight Tier
Cruiserweight Tier + you get to create an NPC in the game! Make your own persona! Just don't troll us too hard.
Limited: 100
$300 or more
Hardcore Tier
Cruiserweight tier items + you get to create an enemy wrestler to fight in the game!
Limited: 10
$600 or more
Suplex Saga Champion Tier
Cruiserweight Tier + you get your very own Suplex Saga Championship belt mailed to you! You also get the choice to make either your own npc or an enemy. You will get a T-shirt, as well! Clearly the tier for champions! Picture coming soon.
Limited: 20 (1/20 Backers)